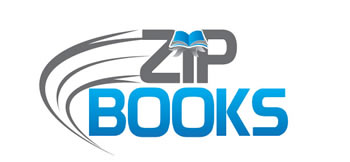 What is Zip Books?
Zip Books is a service for customers to request books and audiobooks that are not in the Stanislaus County Library's catalog. The item is delivered to your home for a three-week checkout, free of charge, using Amazon Prime.
Temporary changes to the Zip Books program.
The Zip Books program, which was paused briefly due to COVID-19, has resumed with some temporary modifications.
While libraries are closed, Zip Books customers are asked to keep materials at home until libraries reopen.
At this time, through May 31, bestsellers and books already owned by the Stanislaus County Library may be requested through Zip Books.
Guidelines
Must have a valid Stanislaus County Library card in good standing ($10 or less in fines) and a valid email address.
Materials can be regular or large print books, or books on CD not in the library catalog (or last copy in Lost or Trace status).
Materials must be less than $50 for books or $75 for books on CD or foreign language materials.
Zip Books can only be requested one at a time. After the item is returned to the library, you may request another one.
Zip Books will be mailed directly to your home in 2-3 days after approval. Items are on loan for 3 weeks. Item due date included with email confirmation. Zip Books cannot be renewed.
When returning Zip Books, please hand directly to a staff member and notify them you are returning a Zip Book. Please DO NOT place items in book return. The item should be returned in good condition. If the item is in poor condition or not returned, the cost of the item will be charged to your account and you will not be able to use the service again until the fee is paid.
Please allow 1-2 business days for processing requests.
If you have any questions, please email zipbooks@stanlibrary.org.
Request form
Zip Books is a partnership between the California State Library and the NorthNet Library System. This project is funded by California Library Services Act funds.