---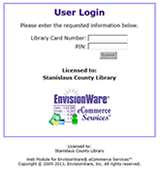 Online Payments Now Available
You can now pay your library fines and fees online through our secure site.
Access the online payment site here, or you can select "Make a Payment" from the "Useful Sites" menu on the right, or from the "About Us" drop down menu above. Log in with your library card number and PIN. You will then be able to select which fines or fees you would like to pay. There is a minimum payment of $3.00 required for online payments.
---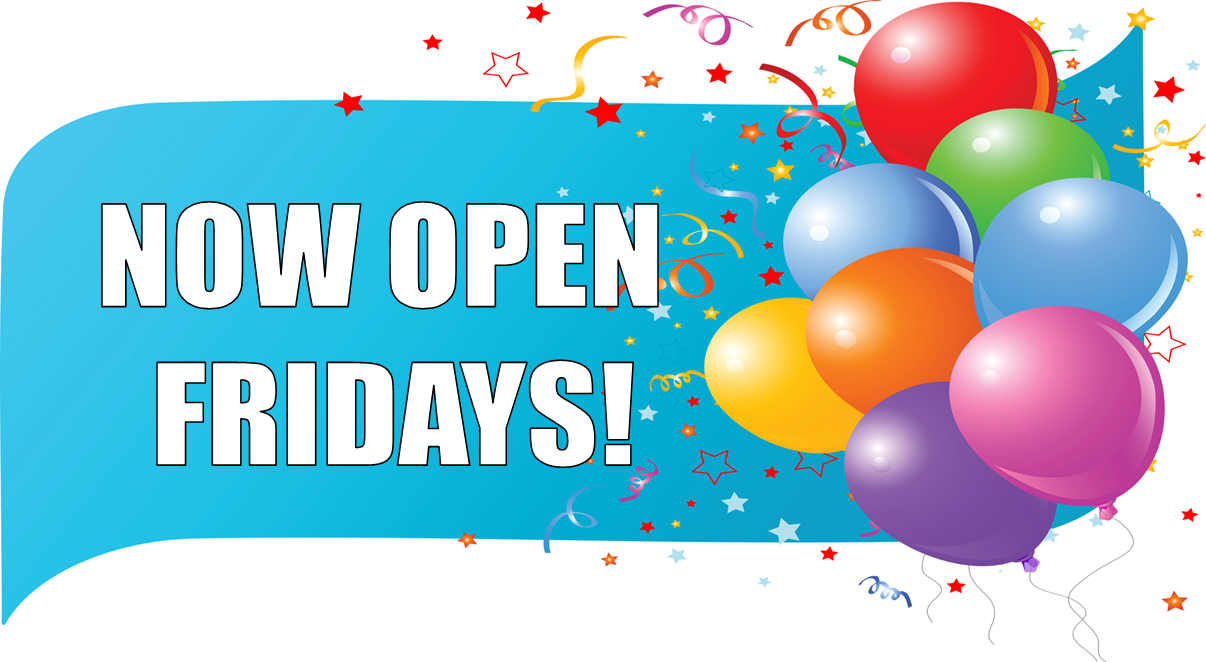 All 13 library branches are now open on Fridays. In addition, the Ceres Library opens two hours earlier on Saturdays. The change in hours includes closing at 8:00 pm at libraries in Modesto and Turlock instead of the previous 9:00 pm closing. A complete list of the new hours is available here.
---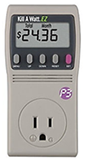 How energy efficient is your home?
Energy meters available for checkout at Stanislaus County Libraries can help you:
Calculate the usage and cost of running of your household appliances
Understand and reduce your monthly energy bill
Want to check one out? Search "Energy Meter" in the library catalog or ask at your library.
* Funding for energy meters provided by Modesto and Turlock Irrigation Districts.
---

Not sure where to start your family history research?
Visit the Modesto Library. Members of the Genealogical Society of Stanislaus County offer free, personalized assistance in the Special Collections Room every Monday from 10 am - 3 pm. Also available by appointment. For more information, please call (209) 558-7814.
---

Military personnel, veterans and their families will find information regarding benefits, housing, education, employment, and healthcare at the Modesto Library Veterans Resource Center. More information here.
---
Get Ready for Your DMV Test

In partnership with DrivingTests.org, the library now provides 24/7 online access to the California Driver Manuals for vehicle, motorcycle, and commercial driving, plus practice tests.
The "Read Aloud" toolbar (located at the end of each page) provides tools that will allow users to hear selections read aloud, make them into MP3s, translate pages into other languages, and magnify text.
---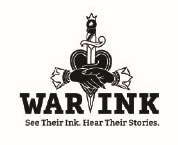 Take a few minutes to view this inspiring project. War Ink emerged out of a need to recognize veterans' service and sacrifices and to bridge the divide between the veterans and civilian communities. This is both exhibit and forum, using tattoos as a springboard for California veterans to share their stories. Stark, beautiful, disturbing, and often darkly humorous, these tattoos are visual expression of memories and emotions that can be difficult to discuss openly.
---
---
Affordable Care Act Information
Want to learn more about the Affordable Care Act? Here are some useful resources:

Toll free help line:
800-300-1506 (English)
800-300-0213 (Spanish)
Help is also available in 200 other languages
---
The California Report Card
Here's your opportunity to grade California on various issues facing our state. Anyone can participate by taking a few minutes to assign grades to the state of California on timely issues including healthcare, education, and immigrant rights. Participants are then invited to enter an online "Cafe" to propose issues for future versions of the platform.
The California Report Card works on all screens and is designed for mobile phones held vertically. To participate, please visit California Report Card
About Us
Who We Are
We are a system of 13 libraries located in communities throughout Stanislaus County. In our mission to foster the love of reading and open the door to knowledge we provide free access to a wide variety of material, presented in various formats.
What We Do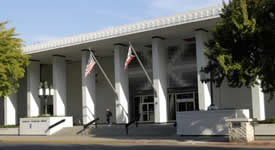 We provide information and reading material in print and electronic formats.
We provide special programs for children and teens, designed to enhance learning and encourage a lifelong love of reading.
We provide presentations on various topics of interest for adults.
We offer a passport application acceptance service.
We offer language learning materials.
What We Offer
The Stanislaus County Library provides books, books on CD, magazines, newspapers, digital movies, music, TV, and magazines, downloadable audio books, premium content databases, a mobile app, and language learning software. The library also offers a robust line-up of programs and presentations that enhance learning at all levels.
Search Library Catalog
Renew Materials / Log In to My Account