Turlock Library Expansion & Renovation Project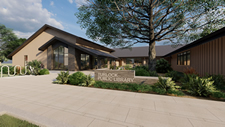 The renovated and expanded Turlock Library reopened on August 10. Visit the Turlock Library Expansion & Renovation page for additional information, construction photos, and more.
A video of the dedication ceremony held on August 9 is available here.
---
Construction on the project to expand and renovate the Turlock Library began on May 18, 2020. Turlock's first community library, a Carnegie library, was built in 1916 and served the community for more than 50 years. In 1968, the library moved to the current Minaret Avenue location, which was built to support a population of 30,000. Today, the number of Turlock residents exceeds 70,000. The new design preserves the beautiful park-like setting that is so loved by the community. The new library features teen and children's areas, a community room, and more.
The Turlock Library expansion and renovation project budget is $12,795,302, with funding from Library Fund Balance, Tobacco Endowment Funds, Public Facilities Fees, Deferred Maintenance Funds and General Fund monies. In addition, the Friends of the Turlock Public Library are raising funds for furnishings, architectural enhancements and technology upgrades. The Friends have raised $225,000 toward a goal of $1 million. For more information, follow Friends of the Turlock Library on Facebook or email friendsofturlocklibrary2020@gmail.com
---
Construction Photos and Video
Currently, preparations are underway for the new concrete foundation on the south lawn where the 6,000-square-foot expansion will reside. The foundation is expected to be poured in late July. More updates will follow as construction progresses.
Clicking on any of the thumbnail images on this page will display a full-size image.
Construction Videos
Construction
Demolition
---
Architectural Renderings and Site Plans
After a series of check-in and update meetings with the Turlock Community, the vision for the Turlock Library was completed and incorporated into the architectural design for this project.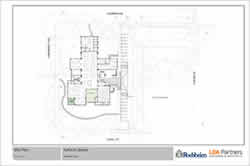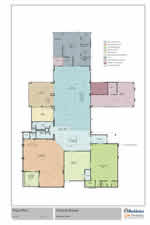 This new design includes expanding the facility from its existing 10,000-square-foot building to approximately 16,000 square feet of interior space, a 60% increase in size. In addition, the design allows for programmable outdoor space, which includes an interior courtyard and an outdoor children's garden. New features in the Turlock Library include a community multipurpose room, expanded children's & teen room, makerspace, Friends of the Library bookstore, and study rooms. Additional architectural renderings are below.
---
Additional Architectural Renderings
History of the Turlock Public Library
The story of the Carnegie building begins with a group of women who decided that their fledgling town needed a library. Thanks to the efforts of the Women's Improvement Club, Turlock's first free city library opened in 1908, the same year the city incorporated. The library was housed in various temporary locations, but it was soon apparent that a permanent library building was needed. Read more of the history here.
---
Stanislaus County Board of Supervisors
Agenda Items
Click an image below to open the PDF document.