---
CAreer Pathways Resources
The California State Library supports a variety of workforce development platforms to all Californians through their local public libraries.
Public libraries are community hubs that bring people together and close the opportunity gap by connecting people to essential services and resources. The resources available through CAreer Pathways are another way in which libraries aid in personal economic development, build and encourage communities of lifelong learners, increase digital equity, and support the information needs of a 21st Century society.
Building Lifelong Learners flier
---

VetNow is an all-in-one suite of services designed for a wide range of veteran needs. It offers live help with tutors and job coaches. Log in with your library card number to access the live help along with many other online tools.
Provides live interactive online help combined with online resources to guide users through the necessary tasks to get a job.
Contains resources for resume and cover letter writing, including 24-hr professional review and feedback.
Includes live online interview practice from JobNow coaches and 24/7 access to an extensive library of interview strategies, tips, and career resources.
Has access to live help and links for Navigating the Veterans Affairs system
Houses resources to support adjusting from military to a civilian career
---

Free online courses taught by top instructors from over 200 leading universities and companies. Access all course materials, gain skills to advance or switch careers, and earn certificates of completion. Coursera's mission is to help individuals build the skills they need for in-demand jobs.
Provides learners with access to more than 5,000 courses and certifications led by top businesses, universities, and organizations.
Courses include: English for Business and Entrepreneurship (ESL), Foundations of Public Health Practice, Become an EMT, Bookkeeping Basics, Introduction to Google Docs, Design a Restaurant Menu, Food and Beverage Management, Branding: The Creative Journey.
Contains "Gateway Certification," a program for people without a college degree and with no experience in the field, built by leading companies such as Google. Facebook, and Salesforce.
Offers subtitles in more than 50 languages
---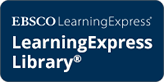 LearningExpress supports those looking to prepare for college, obtain occupational certification, find a job, become a U.S. citizen, and much more.
Assists in exam preparation, including the California Basic Educational Skills Test (CBEST), California Real Estate Salesperson exam, and the California Police Officer Exam.
Courses include: Exam prep in plumbing, air traffic control, law enforcement, EMT, firefighter, nursing, teaching, adult education in Spanish, college placement exam prep
Provides tools for resume building, interviewing, and job seeking
Supplies tools for earning a high school equivalency diploma in California
Contains video courses to help Californians build computer literacy skills
---

GetSetUp is a social learning platform for individuals 50+, taught by peers who are experts in their fields. Live virtual classes covering various topics will help you learn new skills, connect with others and unlock new life experiences.
Courses include: Introduction to Youtube, Get Started with Zoom, Common Scams and Frauds, Being the Best Grandparent Ever, Android Smartphone Security and Safety, TV Streaming Devices, Blue Zones – What Are They?
Offers live classes, social hours hosted by community members, and special events with speakers who directly address areas of interest to older adults.
Classes are taught in English, Spanish, Hindi and Mandarin.
---

LinkedIn Learning focuses on the skills needed to land the most sought after jobs. It is award-winning online learning taught by industry experts, offering more than 3,000 courses and 150,000 videos on business, technical and creative skills.
Provides professional certificates that can be added to a LinkedIn profile
Courses include: Pitching Yourself, Expert Tips for Answering Common Interview Questions, New Revenue Ideas for Food and Beverage Businesses, Construction Management: Technology on the Job Site
Includes a concentration on the "whole" person, emphasizing mental health and wellness resources, guidance for managing stress/burnout, and other items like "Balancing Work and Life as a Work-from-Home Parent."
Contains critical soft skills training, such as resilience, team work, and time management.
Offers courses in English, Spanish, Mandarin, and four other languages.
---

Northstar focuses on people with no, low, or limited technology skills. Acquire skills needed in today's workplace through free lessons and assessments. Boost skills in computer basics, Microsoft Word, online career searching, and more.
Build skills in key digital literacy areas and demonstrate knowledge by earning certificates and badges.
Courses include: Your Digital Footprint, Supporting K-12 Distance Learning, Email, Internet Basics, Information Literacy
Defines the basic skills needed to use a computer and the internet in daily life, employment, and higher education.
Online, self-guided assessments measure mastery of basic skills in 14 areas.
Classroom curricula provide detailed lesson plans for teachers, and can be used remotely or in person.
---

Skillshare is for creatives and others wanting to build or grow a business and/or learn new skills. It is an online learning community with thousands of inspiring classes for creative and curious people. Figure out your next side project, pick up new skills for your day job, or pursue a lifelong passion. Create an account for 3 months of free access to Skillshare Premium.
Provides 35,000 video courses on topics including entrepreneurship, graphic design, productivity, freelancing, marketing, illustration, and time management.
Courses include: Pricing Your Work and Negotiating with Clients, Etsy Launch: How to Open an Etsy Shop, Organizational Culture: How to Build an Inclusive Work Environment, Inclusive UX: Designing Websites for Everyone, and Starting a Successful Side Hustle
Skillshare's short online classes help users find inspiration that fits their personal routine.
These resources are supported in whole or in part by funding provided by the State of California, administered by the California State Library.
---